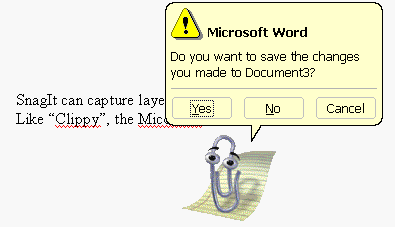 Holy shit. Sorry about the delay in posting — but we've got some serious late day breaking news over here at ROFLCon II.
After a few e-mail back and forths, I'm glad to confirm today that Kevan Atteberry, the mastermind designer behind the much maligned Microsoft office assistant Clippy, will be making an appearance at ROFLCon II. Just spoke with him — and he'll be hanging out at the conference, talking about his experiences in the trenches on the Microsoft Office team, and otherwise reveling in some serious retro Windows 97 glory.
That is all for now. It looks like you are planning a conference. HELL YES.