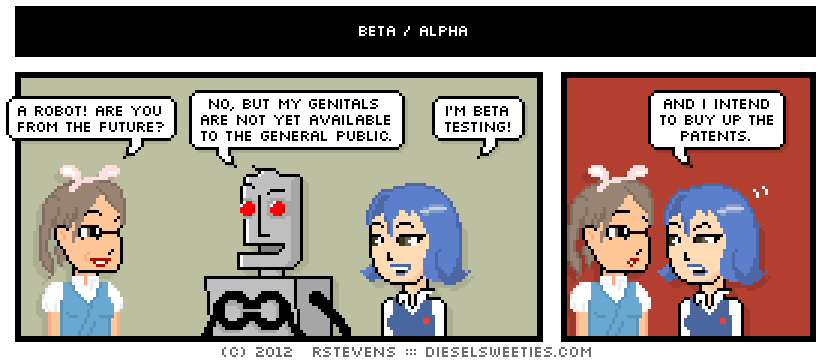 Happy to announce today that Rich Stevens, proprietor of Diesel Sweeties, stone cold Twitter genius, and some of the most glorious swag available on the internet, will be present and speaking at ROFLCon III!
We're really glad to have him back. Rich was generously awesome enough to pixelate the Three Wolf Moon for us back in 2010 for the conference shirt, which we still wear proudly (nerdily).
Rich just got wrapped up with a ridiculously successful Kickstarter campaign for the advance of his 3,000th comic. He'll be teaming up for a duo-session with the previously announced Sam Brown of Explodingdog, to talk about the history, present, and future of webcomics.
PUMPED.